admin
Vietnam ICT Business Channel Summit 2018
4th – 6th December 2018, CENTARA SANDY BEACH RESORT DANANG
WHY VIETNAM
The average expected growth rate of ICT in Vietnam during 2016 to 2020 is 8%. The government has pledge US$ 145M for development of ICT sector up to 2020. The IT services market has strong growth potential driven by demands for digital infrastructure projects.
WHO SHOULD ATTEND
FOR CHANNEL
GATES provides a Platform for
Understanding market trends and insights
Introduction to new and innovative products
Business solutions, tools and enablers to achieve greater efficiency & effectiveness
Learning about new innovative business models and best practices
FOR VENDORS
GATES is a must-attend Senior Executive summit focused on the ICT and CE industry catering to those looking for opportunities to
Expand channel foot-print
Improve operational efficiencies
Grow revenue and profitability
Understanding market trends and insights
Communication Solutions

Data Center

Display Solutions

Document Management

Connected Devices

Consumables & Supplies
Energy/Power Management

Storage Devices

Printing & Imaging Solutions

Information Security

Computers/Tablets and Accessories

Electronics Toys and Games
Internet of Things (IOT)

Network Equipment/ Services Providers

Software

Security and Surveillance

Gaming Hardware and Software

Wearable's/Fitness Electronics
CONFERENCE PROGRAMME & AGENDA
08:00 – 13:00
Set-up and Registration
13:00 – 14:00
Opening Lunch
14:30 – 15:30
Keynote Presentation
15:30 – 16:30
Smart Pitch (90 sec)
15:30 – 16:30
Smart Pitch (90 sec)
16:45 – 18:45
1-on-1 Meetings
16:45 – 18:45
Workshops
19:30 – 21:00
Entertainment & Welcome Cocktail
21:15 – 00:00
Dinner
08:00 – 09:30
Breakfast
09:30 – 10:30
Keynote Presentation
10:30 – 11:30
Panel Discussions
12:00 – 13:00
1-on-1 Meetings
13:00 – 14:00
Lunch
14:00 – 18:30
1-on-1 Meetings
14:00 – 17:30
Workshop
20:30 – 23:00
Cocktail & Gala Dinner
THE VENUE
CENTARA SANDY BEACH RESORT
DANANG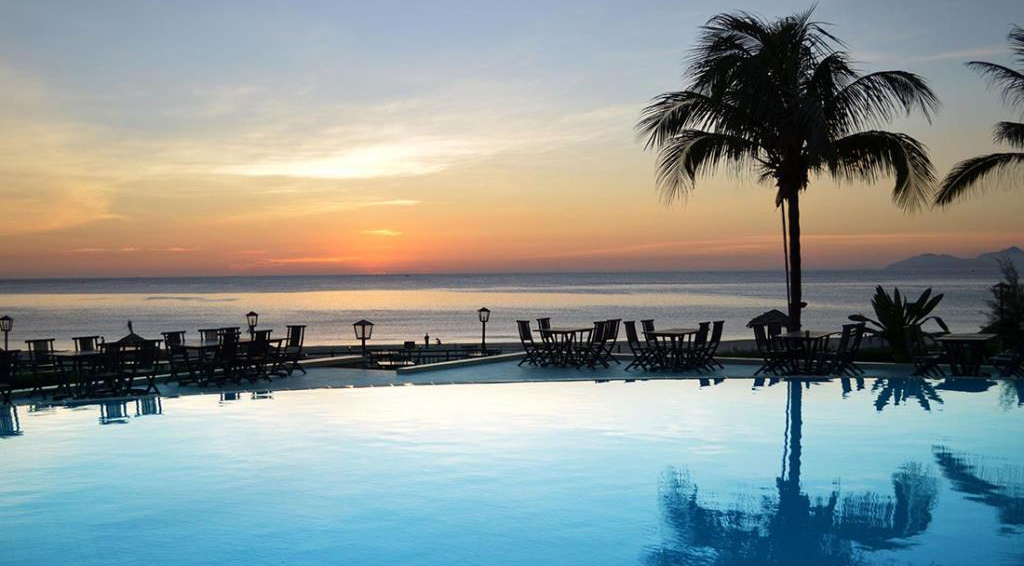 Discover Centara Sandy Beach Resort Danang, a superb destination where green-blanketed mountains and tropical gardens share the landscape with a pristine stretch of fine sand and the clear waters of the East Sea.
This resort, superbly located on Non Nuoc Beach, offers the more active guests a fabulous range of facilities that ensures every day at the resort is well spent at while its sheer size, spanning across 42 acres of manicured garden, provides all the privacy couples and families may require.
The resort is conveniently located just 20 minutes from Danang Airport and connects to Hoi An Ancient Town and Danang city by complimentary daily shuttle service. There are so many things not to be missed during a Vietnam holiday – great cuisine, shopping and discoveries to name a few – so start planning by booking our Danang resort.
WHY SHOULD ONE ATTEND
GATES provides the participants with a compelling mix of rich content based sessions, ranging from market intelligence and insights from leading researchers and subject matter experts through a mix of workshops and breakout sessions on the latest trends and topics facing the channel.
The conference offers delegates fresh insights into the Indian ICT market and showcases ideas & best practices that can help business's improve profitability. Attendees will feel energized by gaining insights that they can apply to their business when they go back.
REQUEST A POST EVENT REPORT
EVENT LOCATION
Centara Sandy Beach Resort Danang
21 Trường Sa, Ward, Ngũ Hành Sơn, Đà Nẵng 550000, Vietnam