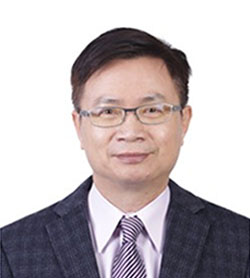 JAMES HUANG
admin
Chairman, TAITRA TAIWAN
James C. F. Huang is the incumbent chairman of the Taiwan External Trade Development Council (TAITRA), an apex body of business and trade promotion organization in Taiwan.
Chairman Huang is a dynamic, charismatic and vibrant leader, who is also a distinguished entrepreneur and former diplomat dedicated to promoting Taiwan's economic development and international relations.
Prior to joining TAITRA, Chairman Huang held various senior positions in the government including Minister of Foreign Affairs. He also held several senior consultant and management positions at Taiwan's leading technology companies. He has served in the public and private sectors for more than 30 years, accumulated extensive experience in formulating strategy and outstanding negotiation skills.
Beginning his tenure in TAITRA in 2017, Chairman Huang has initiated several reforms within the organization, including flattening organizational structure, encourage people-to-people interactions and digital transformation. He is also actively involved in helping Taiwan's business community building international networks by leading high profile delegations to participate in major trade, business and investment events around the world.
---